EVERMARK WMA GIFT & DRAWING RSVP
ELEVATE YOUR EXPERIENCE WITH EVERMARK!
1st Prize: Elevate Your Outdoor Cooking with a Kamado Joe Smoker Grill! 
Take outdoor culinary skills to the next level. It's designed for those who appreciate the art of grilling, and it could be yours.
2nd Prize: Something Exceptional
Our second-place gift is an exclusive combination of high-end branded merchandise from Evermark. A multi-use backpack, a leather folio, and more!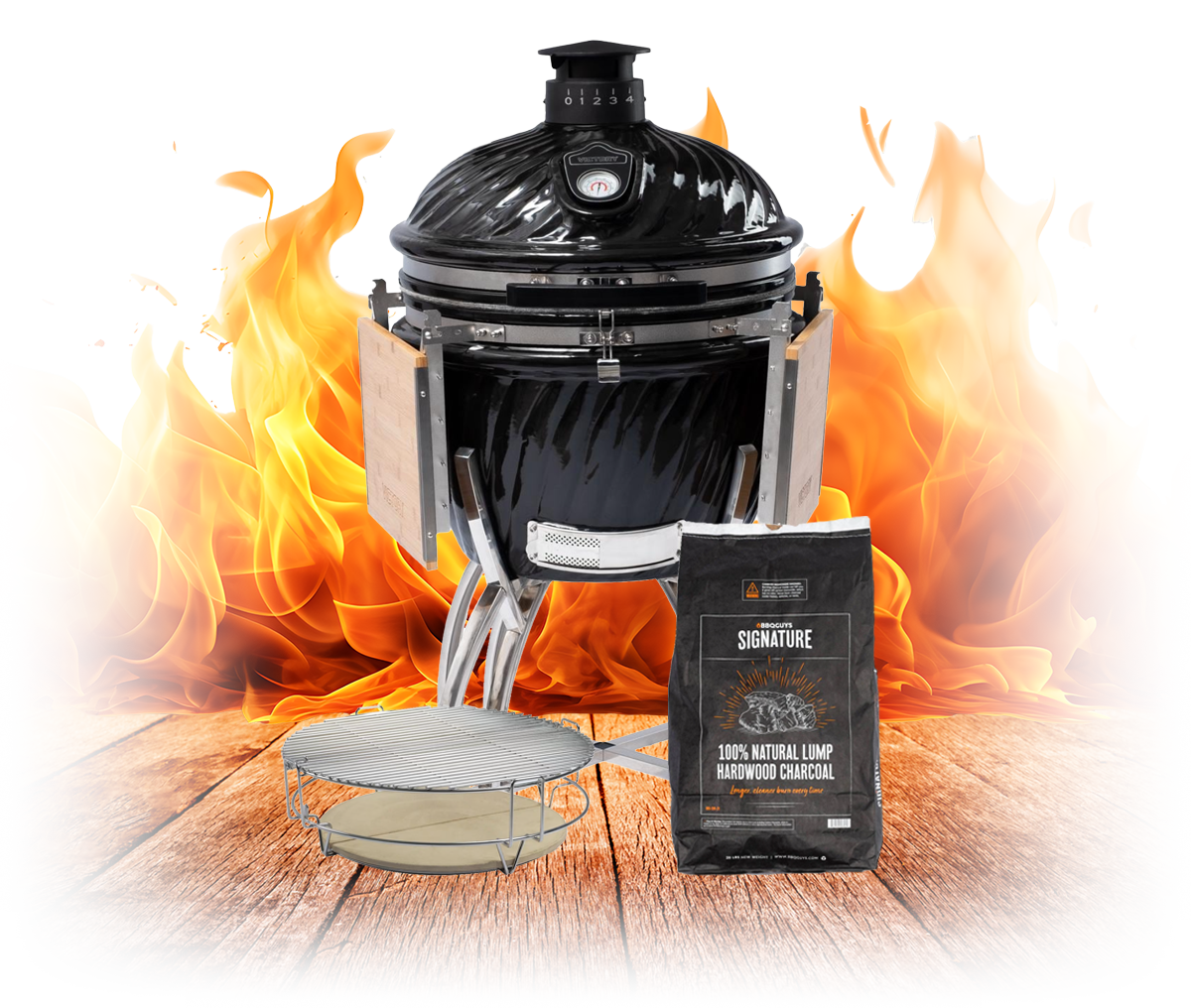 Learn More About the Evermark Journey
Nearly 30 years of history makes for an amazing story to tell…
Every Evermark product begins with a great idea for solving an existing homeowner, builder, or contractor problem.
Sometimes this means innovating an answer from scratch. Other times… it's finding novel, more durable, more effective, or more cost-efficient ways of making existing products better. It's this ability to see "gaps" and respond to them in a timely manner with top-quality offerings delivered with world-class service, that has made Evermark a premier manufacturer of stair parts, doors, railing and moulding, hinges and hardware—along with other solution-centric products—for almost three decades.
World-Class Design, Manufacturing, and Delivery
We Create

Great Looking Products

Engineered & Manufactured with Excellence
Nearly all Evermark products are designed by Engineers and manufactured in factories we own. Controlling the manufacturing process closely helps us ensure quality and consistency, while delivering the greatest value, durability, and service to our customers.
Discover Our Story
Quality
Control
Owning our own factories means we can monitor and maintain manufacturing quality.
National Coverage
Our warehouse and distribution centers can service the entire United States.
Premier Logistics Management. Superior Service.
The Evermark Headquarters in Suwanee, Georgia is more than just a warehouse and distribution center. It is the hub of our top-quality logistics management, as well as the home of our leadership, administration, and customer service teams.
Stellar Stair Parts Supplied the Evermark Way.
Formerly known as Stair Part Supply or SPS, our Millford, CT warehouse and distribution center has been fully integrated into the Evermark brand. Today, this entire team is a vital part of the premium service and delivery Evermark provides.
Top-Tier Tooling that Stands a Step Above the Competition
Owning our own factories in China means Evermark controls the manufacturing process from design to development and delivery, ensuring the highest standard of production every step of the way.
Follow

Us

on

Any

Platform
Want

to

connect

with

Evermark?

Follow

us

on

these

social

platforms!
Be ready to use the next generation of WordPress themes. Be ready to met Essentials by pixfort.