Join Our Team
EVERMARK CAREERS
Have HR Questions?
Use the button below to reach out and we'll get back with you soon.
Want to be notified when we have openings and post new jobs?
Evermark Is a Great Place to Work!
We work hard. We play hard. All while staying true to our core values.
At Evermark, we seek to strategically maximize the creativity and passion of our people to infuse innovation and superior design into our products while also ensuring we deliver the highest level of value, quality, and customer support to our customers.
Hover over each core value to learn more!
Fun Family Atmosphere
We smile & laugh! We don't take ourselves too seriously, and we never miss an opportunity to teach, learn, and grow.
Accountability
We keep our promises and honor our commitments. We have an attitude of helpfulness while holding ourselves and teammates accountable for reaching our goals.
Continuous Improvement
We embrace challenge in the same manner as we embrace success. We learn from it, improve upon it, and share it.
Empowerment
We are trusted and encouraged to make decisions and initiate change.
Innovation
Innovation will set us apart. Always ask, "Why?" and, "How can we make our business better?"
Teamwork
It may be a cliche' but it's true—there is no "i" in TEAMWORK. We always strive to put team goals first.
We review our comprehensive benefits program every year to ensure that we offer a full, holistic, benefits package that keeps our employees happy, healthy, and financially secure. In addition to standard benefits, we offer a variety of additional awesome perks such as paid time off for your birthday, paid volunteer opportunities, casual dress code requirements, flexible work schedules, onsite health management opportunities, employee celebrations, snacks and treats, and recognition for your creativity, innovation, and extra effort.
Click on any of the boxes below to learn more.
Why we love working at Evermark...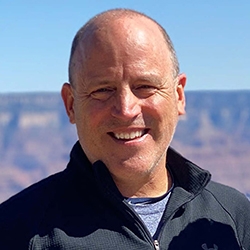 "Evermark is a company that lives out its core values each and every day. Our people set this company apart, and being part of a team is essential here. Our growth is attributed to people, who are part of a team, accomplishing much more than any individual ever could on their own."
Steve Vibert
Marketing Manager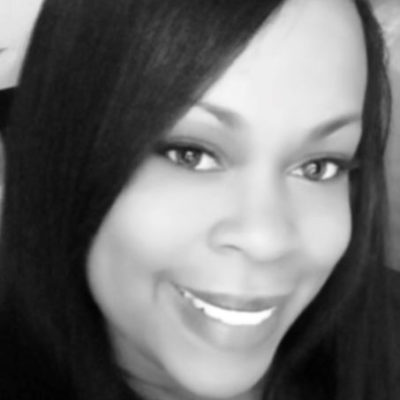 "Working at Evermark provides a great supportive culture, with amazing colleagues who help you grow and develop."
Toya Noguera
Customer Service Specialist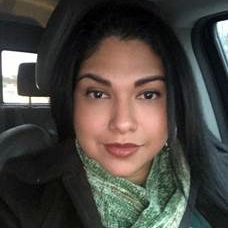 Evermark is a great place to work because it simply aligns with every statement of our core values. It's also a place where you consider your peers a second family since you spend most of the day with them. And an atmosphere where you have different minds, talents, skills; and when we come together as team we achieve our goals. We progress together, by helping each other to become better a what we do; which motivates us to keep climbing the ladder of professional growth.
Vilena Flores
Account Specialist Manager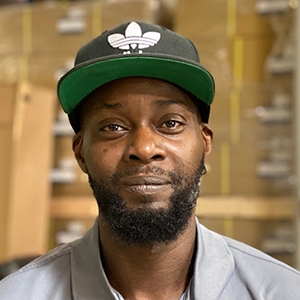 "The reason why I like to work at Evermark is the fun, family atmosphere. It is the company theme, but it's not just a theme. It is applied at Evermark every day. I feel like I'm a part owner of the company I work for."
Biko Kpotufe
Suwanee Warehouse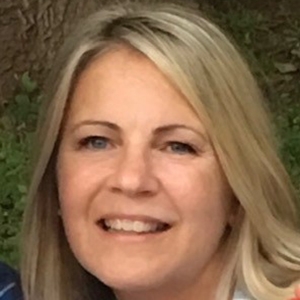 "At Evermark I am known by my name. Senior leaders take the time to interact with me and invest in everyone as team modeling their mission statement. This type of company culture makes me feel valuable and my creative ideas are desired for improvement and company growth."
Becky Buckelew
Sourcing Planner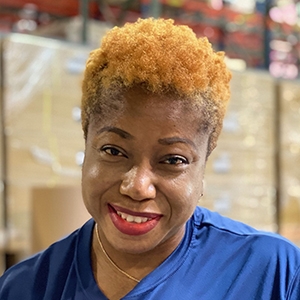 "I really enjoy working in a team environment and I get along well with different personality types. I've learned how to collaborate, face challenges and also how to help others. I love Evermark because of the time flexibility, company culture, great expectations, and fair pay. There are two companies in the world: Evermark…and the rest!"
Victoria Okoronkwo
Evermark Suwanee Warehouse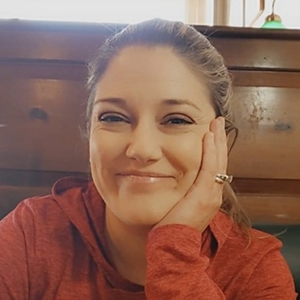 "As an employee I do not just feel like a number, I feel I am a part of a family. That is huge."
Krystle McCormack
Office Coordinator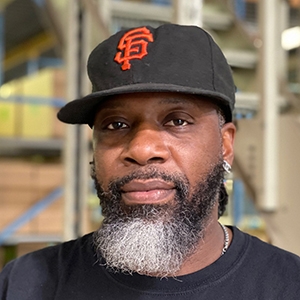 "I like working here because of the great family environment. I think the pay is fair, the hours are great, and I have the best boss this side of the rainbow!"
Antonio Williams
Evermark Suwanee Warehouse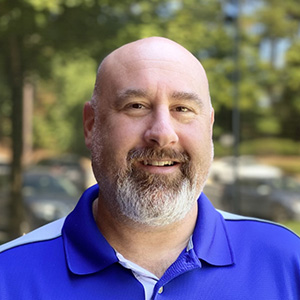 "Evermark has amazing colleagues in a friendly and supportive environment. We have a strong work life balance that is respectful of individual needs."
Steve Adelman
Retail Operations Manager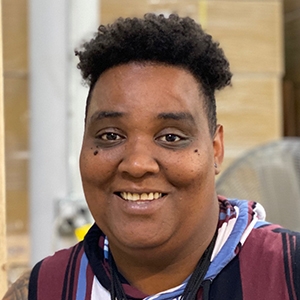 "I like it here because the atmosphere is awesome. The teamwork, and the company values, mean a lot to me. This company goes above and beyond to make sure our work atmosphere is safe and friendly throughout the building. This team feels like family."
Krystina Johnson
Evermark Suwanee Warehouse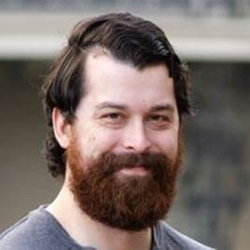 "I enjoy working at Evermark because it is a place that truly embraces the innovative mindset, and always looks to the future and what it could bring."
Jeremy Cox
Product Design Engineer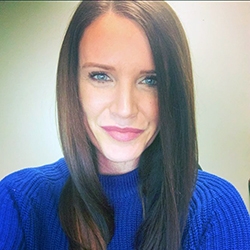 "'I love being able to CREATE solutions at Evermark."
Cassie Barrett
Sales Manager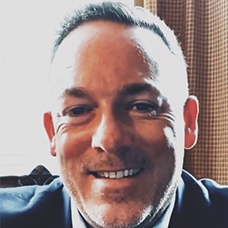 "We don't take ourselves too seriously and we love our owners!"
Bill Gardner
COO
Follow

Us

on

Any

Platform
Want

to

connect

with

Evermark?

Follow

us

on

these

social

platforms!