Why consider remodeling stairs when updating a home?
Stair design dramatically changes how a home feels and the style of decor the staircase compliments or contrasts.
When you walk in the front door of most two-story homes, the staircase is one of the first things you see. It's right there—front and center. Yet, many owners often ignore stairs or the staircase when considering the design and style of their home decor. Around $500B was spent in 2017-2019 on home improvement and remodeling1. The average spent per project in 2021 was around $18,0002.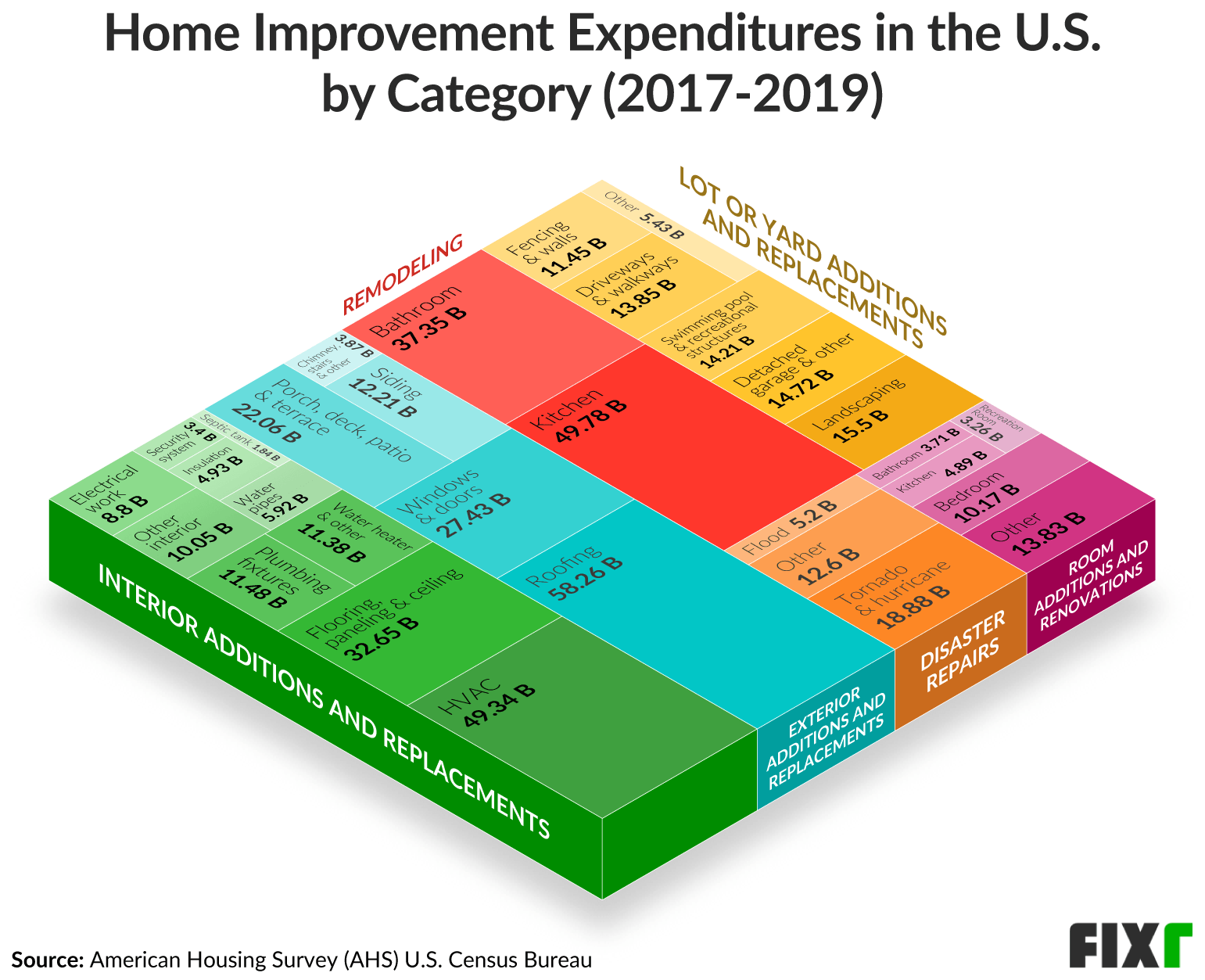 Therefore, a lot of spending happens on home improvement. And even though stairs contribute greatly to a home's look and feel, remodeling the staircase is frequently overlooked.
Perhaps one of the reasons remodeling stairs isn't more common is that people don't know the different parts of the stairs that can be easily changed. Additionally, they often imagine its very expensive. However, stair parts in general are very affordable. And even small changes can have a dramatic impact. Yet, first must come an understanding of what the various stair parts are. Then, you need to learn what options you have for each. 
The following stair parts can be updated or changed when remodeling stairs:
Stair Treads
Treads are the part of the stair you step on when climbing the staircase. They are usually made of wood. Furthermore, they can either be stain grade or raw/treated wood covered by carpet. When you remodel stairs by updating stair treads, you can:
Remove carpet and change treads to hardwood treads
Re-stain/refresh existing wood stain on stair treads
Change the species of stair treads
Re-paint/paint stair treads
Stair Rail
Stair rail or handrail is the rail you hold as you climb or descend your stairs. Rail for interior staircases is usually wood—stained or painted—or metal/"iron." Here are some of the ways you can change or update stair rail:
Re-stain or re-paint wood stair rail
Go from stained handrail to painted handrail
Move from wood handrail to metal/"iron" handrail
Change from iron rail to wood handrail
Newels
In stairs, newels are the wood "posts" at the top, bottom, and direction changes of your staircase. Newels attach to the handrail. There are several different types and styles of newel posts. Your staircase will have one of these styles and you can choose to change or update the existing style.
Newels are also available in different wood species and can even come primed for painting. (See our Anatomy of a Stair – Stair Parts Diagram for additional information.) 
Here are some of the ways you can remodel a staircase by changing or changing out newels: You can change:
The starting newels
Intersection newels
Your balcony newel
Newel style (as of the writing of this article, box newels are very popular)
The finish or paint color
Balusters
Stair balusters are sometimes called "spindles." However, "baluster" is the correct term for the posts that attach to your stair rail and treads at even intervals along your staircase. Balusters are almost always wood or metal. Yet, they too, are available in a variety of species and finishes. Wood balusters can be stained or painted. 
Here are some staircase changes you can make with your balusters. You can change:
Balusters from wood to metal
Metal to wood balusters
The finish of metal balusters
Style of metal balusters (change to balusters with baskets or twists, for example)
Species of wood balusters
Stain of wood balusters
Paint of wood balusters
Shoes
Baluster shoes are only used with metal/iron balusters. They attach where the baluster meets the tread and where the baluster meets the rail. Baluster shoes have become popular in the last decade. Additionally, they can be found in limited finish varieties. Black baluster shoes are by far the most common choice. 
Generally, you can only add baluster shoes when changing balusters. The good news is that today there are some innovative products—such as the Evermark TapNTwist and Evermark SlipNGrip—that make adding shoes to balusters much easier. 
Of course, the items above are not the only things you can change when remodeling your stairs. However, they are the most common.
Really, it's important to just look at your existing staircase and the decor and style of your home for where change might be needed. Then, check out your options such as stair parts by Evermark at Home Depot. And of course, if you have questions, feel free to reach out to our team!