[SUWANEE, Georgia, March 13, 2022] – Evermark, LLC has been awarded a Top Workplaces 2022 honor by Atlanta Journal-Constitution Top Workplaces Top Workplaces. The list is based solely on employee feedback gathered through a third-party survey administered by employee engagement technology partner Energage LLC. The anonymous survey uniquely measures 15 culture drivers that are critical to the success of any organization: including alignment, execution, and connection, just to name a few.
"During this very challenging time, Top Workplaces has proven to be a beacon of light for organizations, as well as a sign of resiliency and strong business performance," said Eric Rubino, Energage CEO. "When you give your employees a voice, you come together to navigate challenges and shape your path forward. Top Workplaces draw on real-time insights into what works best for their organization, so they can make informed decisions that have a positive impact on their people and their business."
Evermark CEO George Liu states, "Evermark holds our community in high regard and appreciates the support we have received through our 25+ years of operation headquartered in the Greater Atlanta area. Being chosen as a 2021 Top Workplaces by the Atlanta Journal Constitution is an honor. It shows that our employees and others see and acknowledge our commitment to core values that include building a fun family atmosphere, promoting accountability, continuous improvement, empowerment, innovation, and teamwork. Grounding our mission and vision in these core values is a large part of what makes Evermark successful and a place where people want to come to work every day. Our passion is our people working together to build a great and lasting company."
About
Meet Evermark. Evermark is a stair parts manufacturer that provides innovative products that enhance the value and beauty of a home. We are a premier stair part supplier for many major distributors and dealers, and provide some of the biggest names in the residential home-building and home-improvement industry with quality and precision-made stair components, interior and exterior door panels and frames (in standard and custom sizes), and custom millwork and moulding.
We also manufacture and distribute many other innovative and problem-solving solutions for residential renovation as well. Founded in 1993, today, Evermark owns factories in Asia and the US, along with multiple warehouses across the country to serve our retail and wholesale customers. Headquartered in Suwanee, GA, we employ more than 800 people at our various locations.
Company Contact
Evermark
wkennedy@evermark-lnl.com, 678-455-5188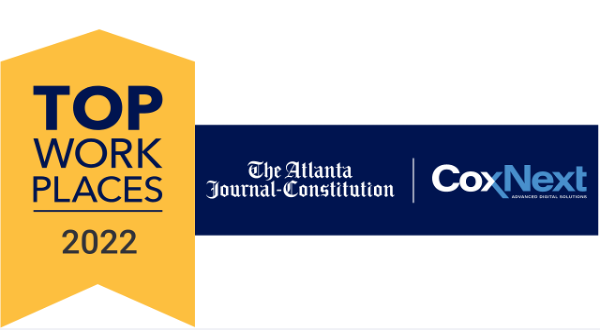 About Energage
Making the world a better place to work together.TM
Energage is a purpose-driven company that helps organizations turn employee feedback into useful business intelligence and credible employer recognition through Top Workplaces. Built on 14 years of culture research and the results from 23 million employees surveyed across more than 70,000 organizations,  Energage delivers the most accurate competitive benchmark available. With access to a unique combination of patented analytic tools and expert guidance, Energage customers lead the competition with an engaged workforce and an opportunity to gain recognition for their people-first approach to culture. For more information or to nominate your organization, visit energage.com or topworkplaces.com.